Nowadays, it's hard to imagine living life without using the internet. Internet users more than doubled between 2012 and 2022, and it's easy to see why. Before the internet, buying groceries, finding the answers to burning questions, or socializing with friends meant you actually had to leave the house!
But using the internet does have its risks. That's why digital citizenship for students is such a crucial skill for educators to teach in the classroom.
What is digital citizenship?
Citizenship is where people work together to make positive differences to society. Students need to learn the knowledge, skills, and values to become responsible citizens.
Digital citizenship means transferring this to the online world. Students need to know how to engage with important issues and respond respectfully to content they encounter online.
Why is teaching digital citizenship important?
It's no surprise that students are spending increasing amounts of time online. However, studies reveal that a majority of young people have faced negative and harmful experiences on the internet.
As parents are not always able to supervise their children's online activities and address their risks, educators have a crucial role to play in cultivating digital citizenship to ensure that students have positive experiences online.
How can I teach digital citizenship with the help of Kialo Edu?
Using social media or online content in the classroom can be risky. We've all made that mad dash across the room when something inappropriate has popped up on the class screen!
As a free, purpose-built web app for educators, Kialo Edu provides a safe alternative and offers a range of features to teach digital citizenship to students. Here are some of our favorite ways to get your students familiar with this topic!
Activities for teaching digital citizenship to students
Activities for teaching online privacy rules to students
Make students aware of when they are sharing personal information online. With one report suggesting that hackers attack devices every 39 seconds, students also need to recognize that weak usernames and passwords leave them open to attack.
While your students' data is safe with Kialo Edu, are they aware of how other sites may use their information? Asking students to explore how companies track internet usage and share or sell their data can help them become more aware of their rights when it comes to their personal data.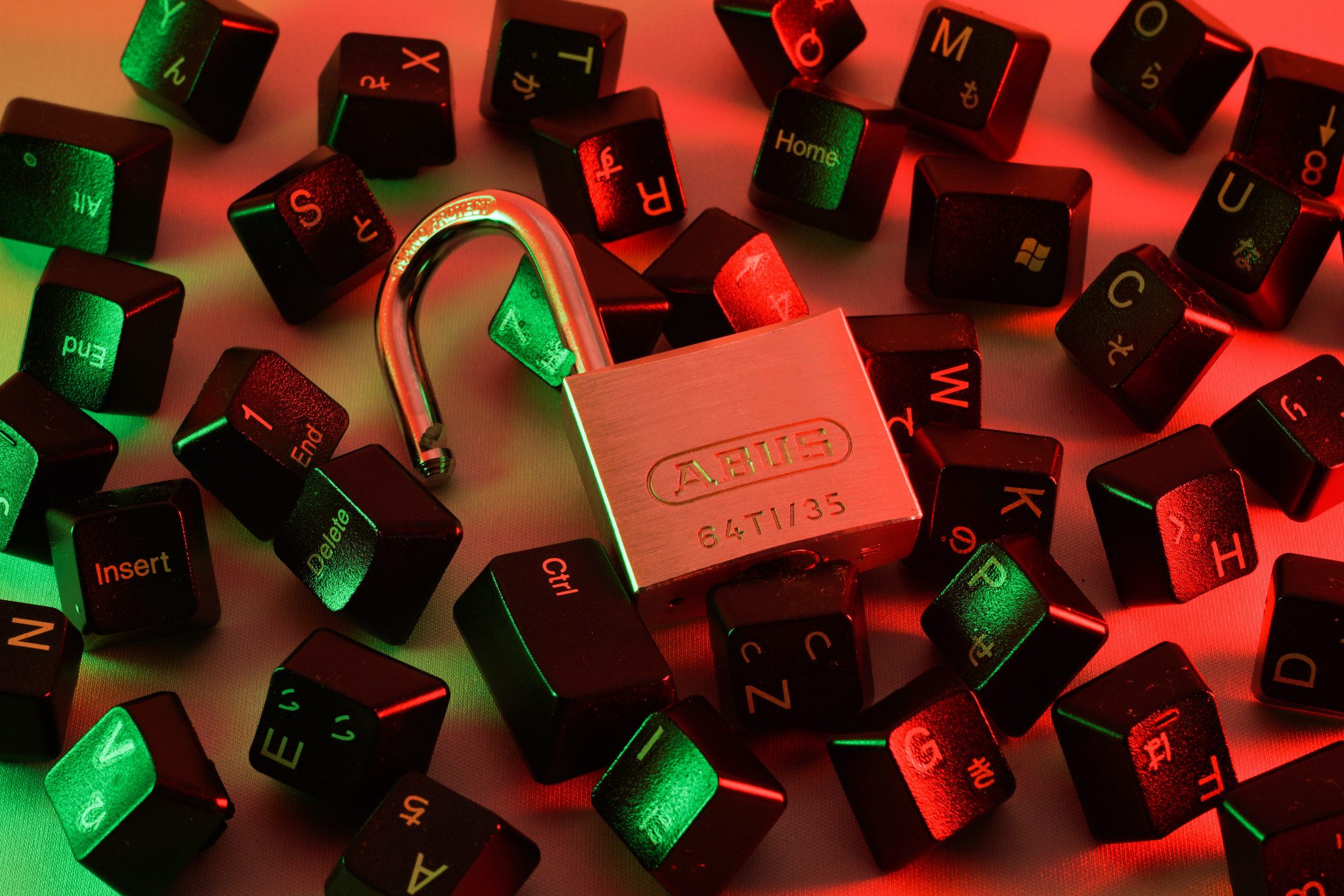 To bring this topic to life, you can ask students to evaluate the advantages and disadvantages of each option in signing into and accessing Kialo Edu discussions. For example, they might discuss the importance of not sharing instant access links outside the classroom.
Exploring access methods is also a great opportunity to recap keeping personal information private, particularly with younger pupils. As students receive an invite when added through an email address, ask them to consider how they know that this invite is safe. Then, ask them to discuss the safety checks they can perform if they receive invitations to other online sites.
Use managed accounts with pupils to simulate choosing appropriate usernames and strong passwords. Following the lesson, once you have created students' real accounts, discuss the best ways to keep their usernames and passwords private.
Activities for teaching online anonymity to students
Students may believe that merely changing privacy settings or using a private browser will allow them anonymity online. However, this is simply not the case! They need to recognize that everything they do online contributes to their digital footprint.
Equally, students need to be aware of how anonymity can be manipulated online. They should be aware that their online "friends" may be hiding behind a different identity. Use this to start age-appropriate discussions on the dangers of grooming in the safe space of your classroom.
On Kialo Edu, Anonymous Discussions a great way to ensure that students make honest contributions, but they can also teach students about online anonymity. Freedom of expression and personal safety are two benefits of appearing anonymous online, but students need to be aware that their screens are not an invisibility cloak!
Enabling Anonymous Discussions in Kialo Edu means that students' identities are still visible to educators, making this a safe way to explore the issue.
Activities for students to practice respectful online behavior
Commenting is a key feature of social media platforms. Instead of leaving thoughtless comments, students will be able to use the skills they learn through Kialo Edu to frame their comments respectfully, helping build positive digital interactions.
Making this respectful online communication the norm for students can also help address problems with cyberbullying, something which nearly half of teens have experienced.
During Kialo discussions, students can comment to respond to claims. This is a great opportunity to practice leaving respectful comments focused on content rather than the writer. Using Anonymous Discussions can be useful here!
Of course, students will not always agree with claims, so teach them to frame criticism positively. Educators are experts at this, spending their days desperately finding positive ways to give feedback on their students' latest "masterpieces!" This helps students look at how different types of comments can impact self-esteem.
Activities to develop students' media literacy skills
Media literacy is a foundational part of good digital citizenship. Students can spend up to 9 hours online each day consuming information, which may be incorrect or misleading. They need to learn to appraise online content so they do not develop beliefs based on misinformation or disinformation.
Finding sources also gives students the opportunity to learn to identify fake news and hidden advertising. Recognizing that sites often prioritize content based on engagement rather than fact will make students more critical of content.
Develop students' skills by tasking them to find and evaluate sources to support their claims. Discuss the features of reliable sources and examine the importance of citations to prevent plagiarism and copyright issues.
On Kialo Edu, you can create your own discussion and source list, including examples of unreliable information. Teach students to be "Source Sleuths," evaluating each source using a list of key questions.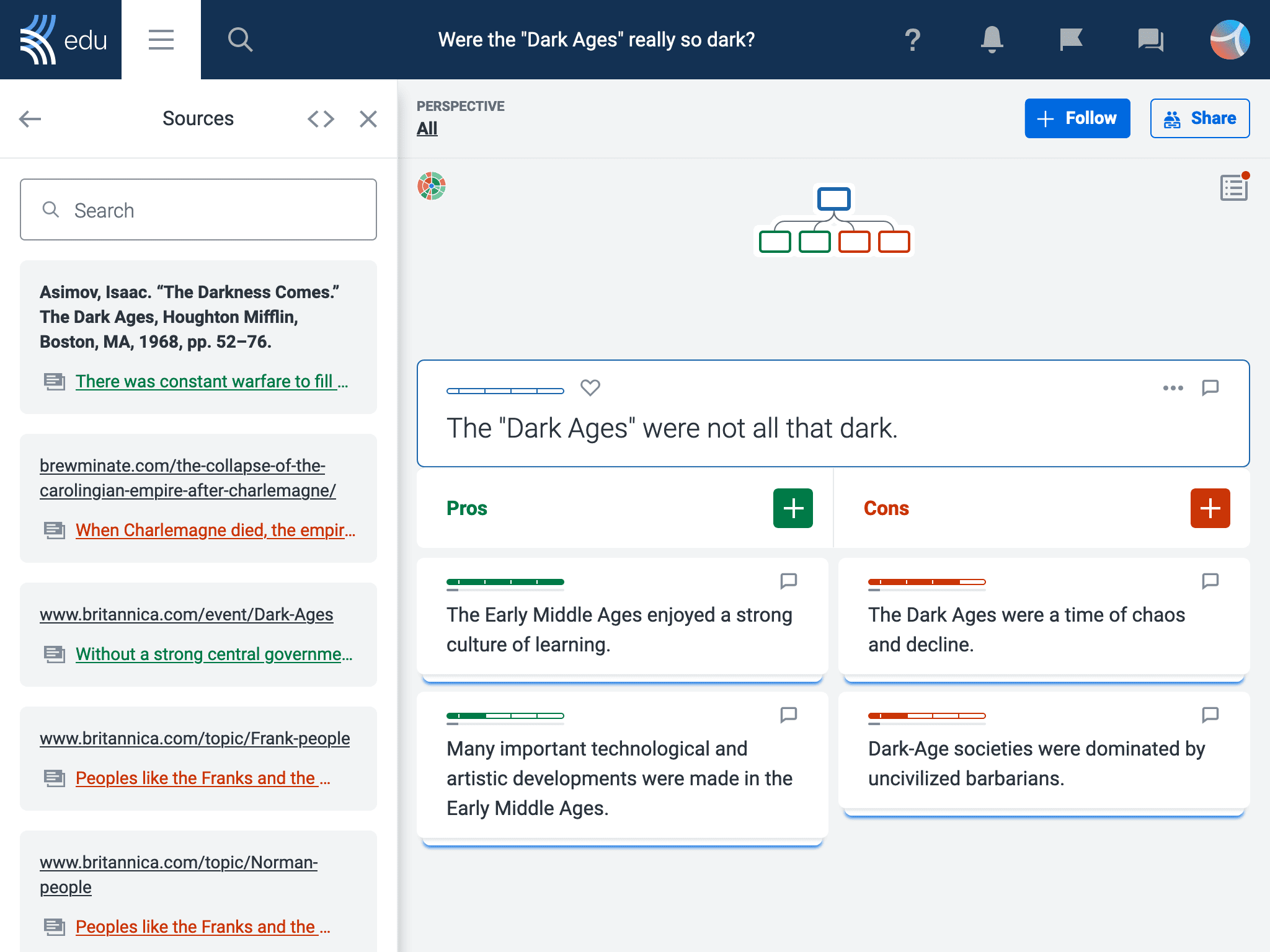 They should also search for clues such as an unusual URL or poor-quality text to build their case on the reliability of the source. Then, the only fake news in your classroom will be your students' excuses for not doing their homework!
Activities for discussing digital citizenship with students
Students can delve into digital citizenship discussions on one of Kialo Edu's debate topics. For example, you can ask them to consider whether kids should be able to have social media. Perhaps there is a particular social media platform that is problematic for young people. In that case, you can ask them which platform they think would be best to ban.
For many students, getting a smartphone is a rite of passage and a lifeline for socializing with friends. We're sure that many of them would love to use their phones in school. You may disagree! As a bonus, they can even use their smartphones to submit their claims!
For older students, you might have them explore privacy issues by discussing whether online privacy protections are more important than safety. Then, as a final evaluation, you might ask them to consider whether the internet is an overall good thing for society.
Digital citizenship for students empowers them to engage positively with online content, act responsibly, and become effective digital citizens. It can positively influence offline behavior too. It's a win-win for your classroom!
Let us know how you develop digital citizenship in your classroom! Send us your respectful, carefully written comments at feedback@kialo-edu.com, or via our social media.
For more activity ideas on how to teach digital literacy skills, check out our resources fit for a 21-st century classroom!